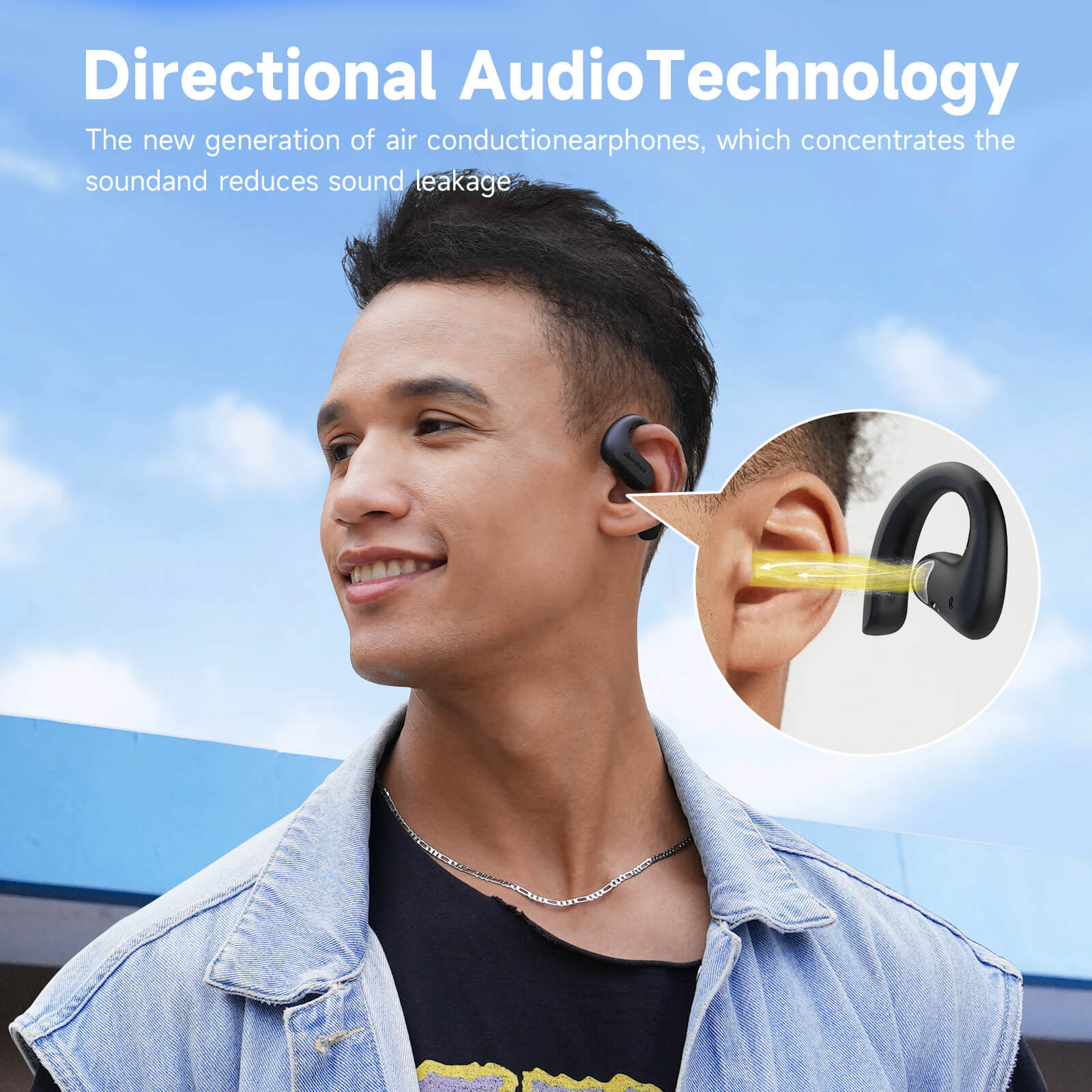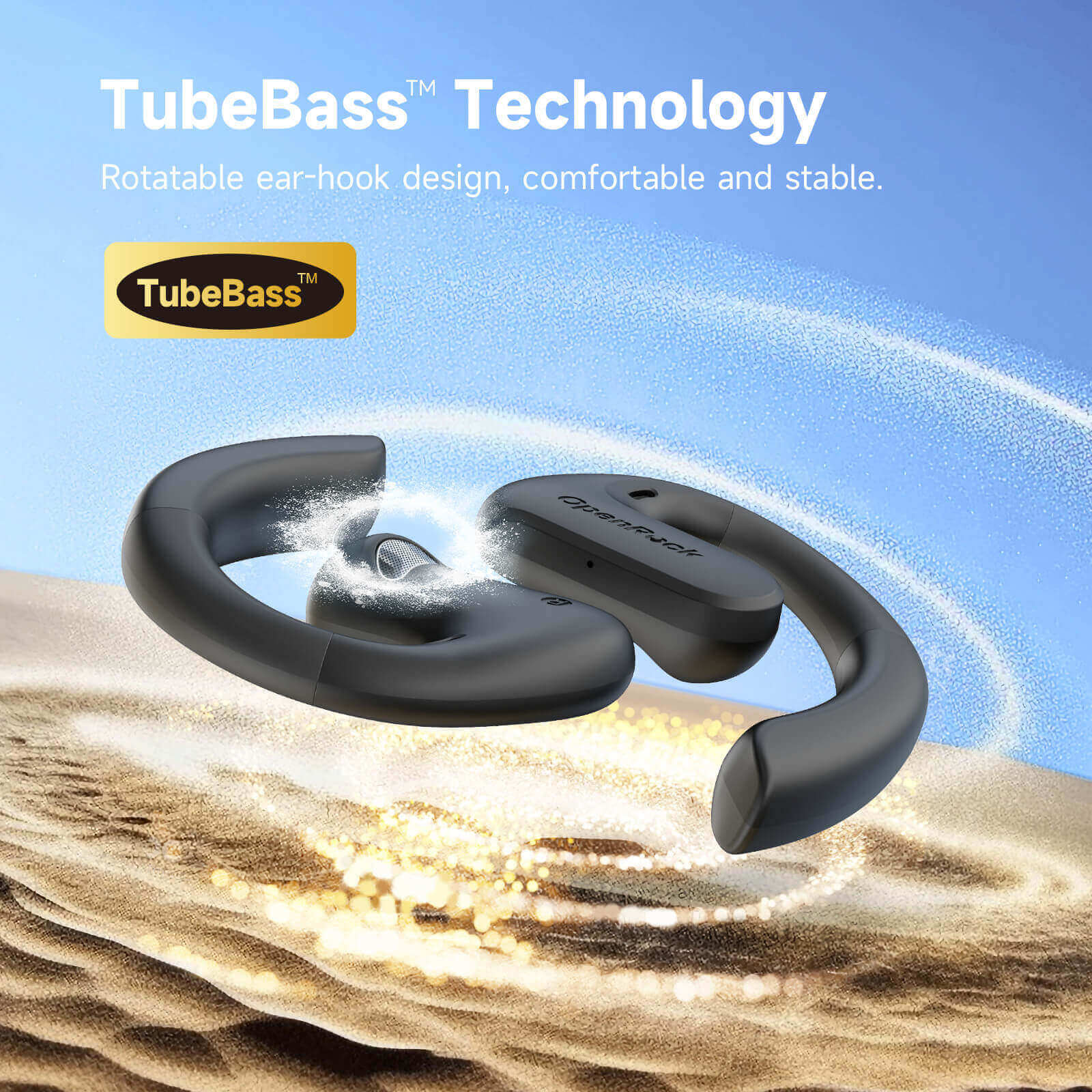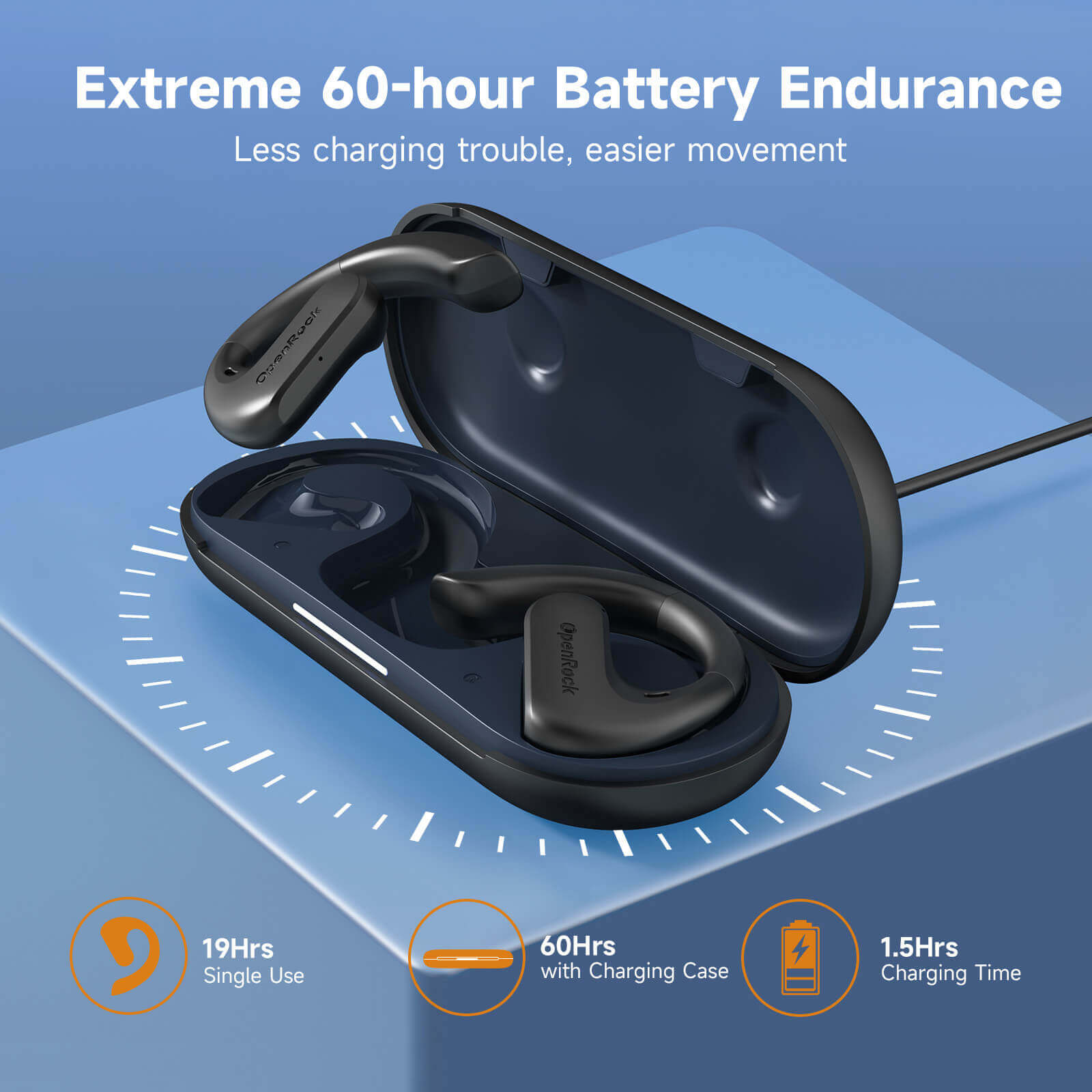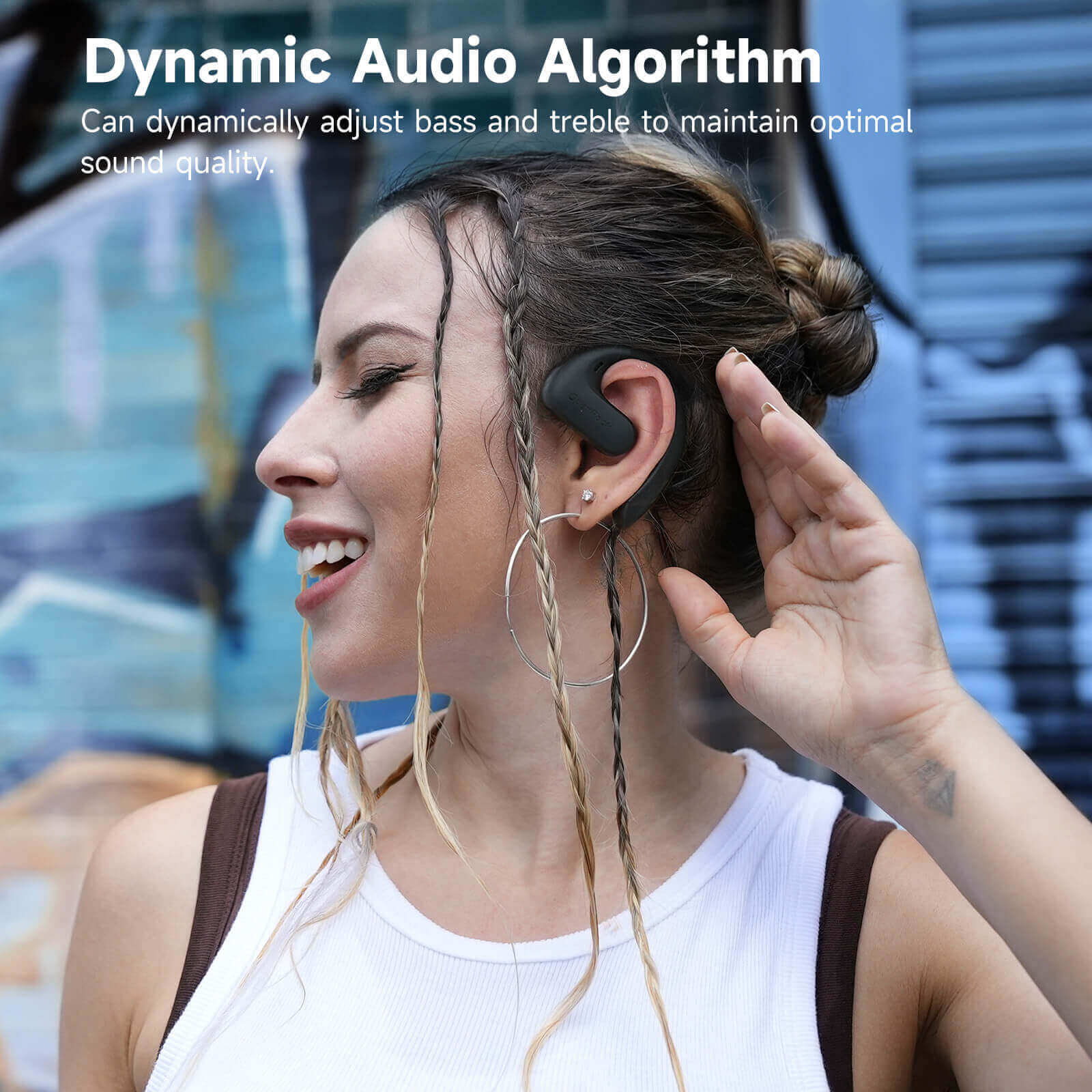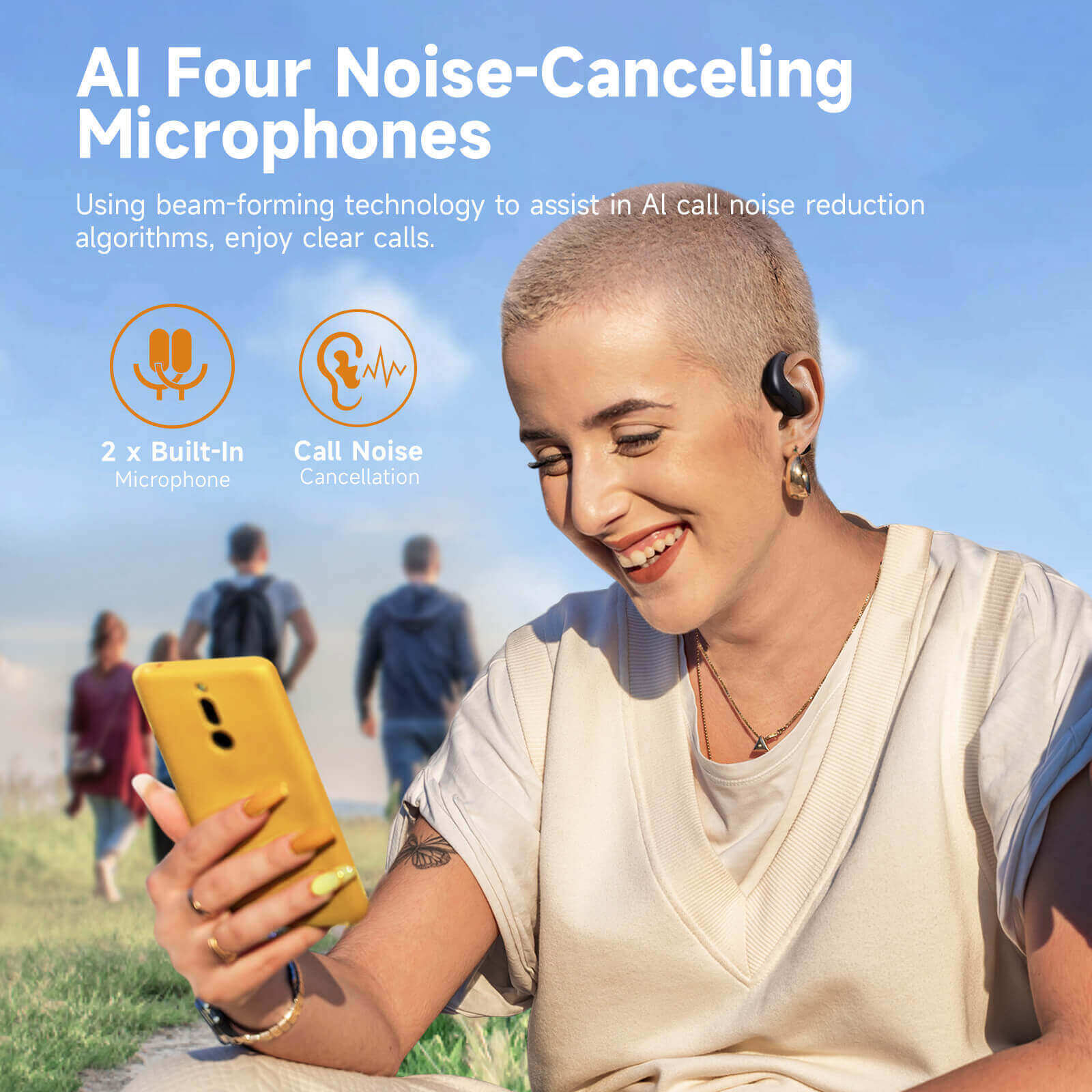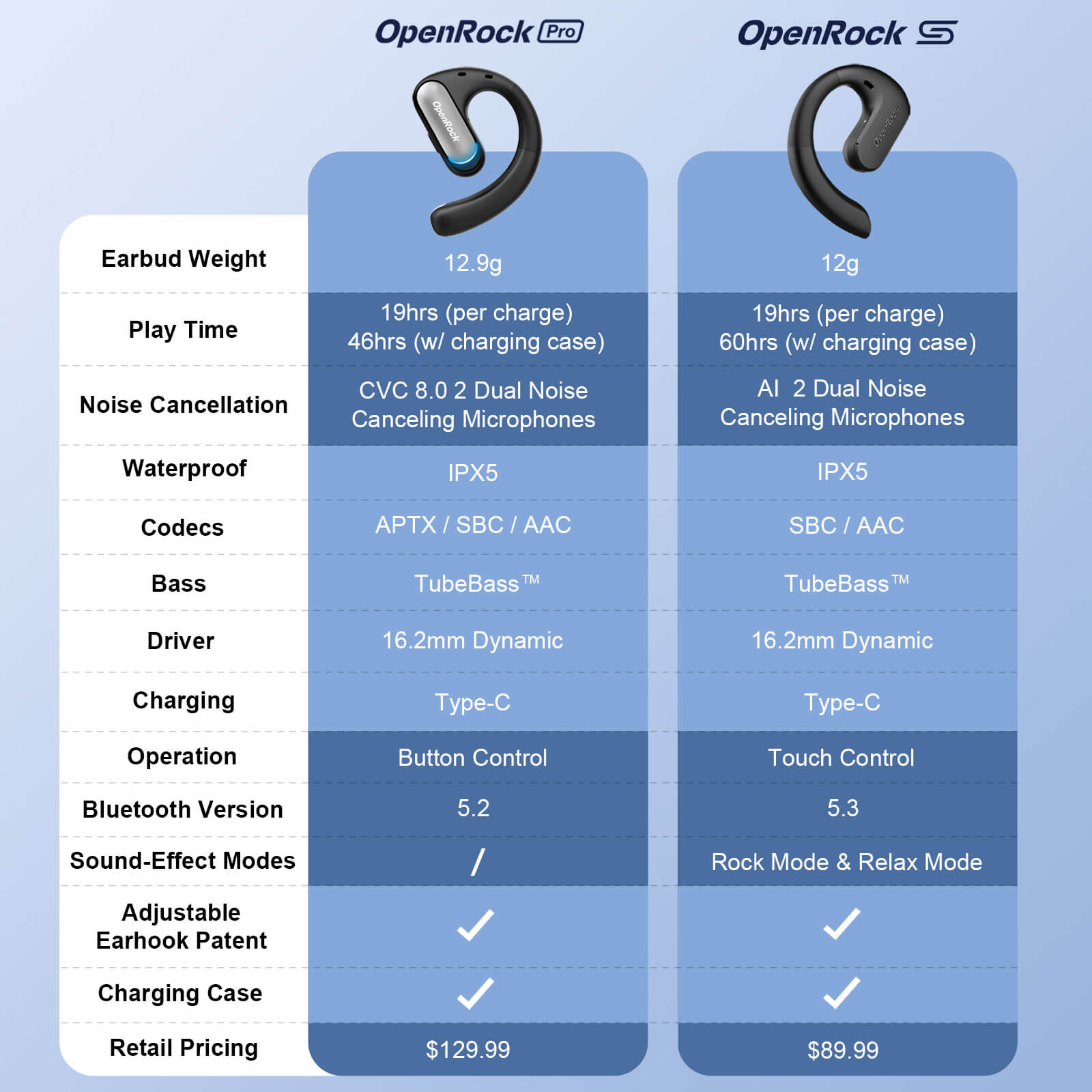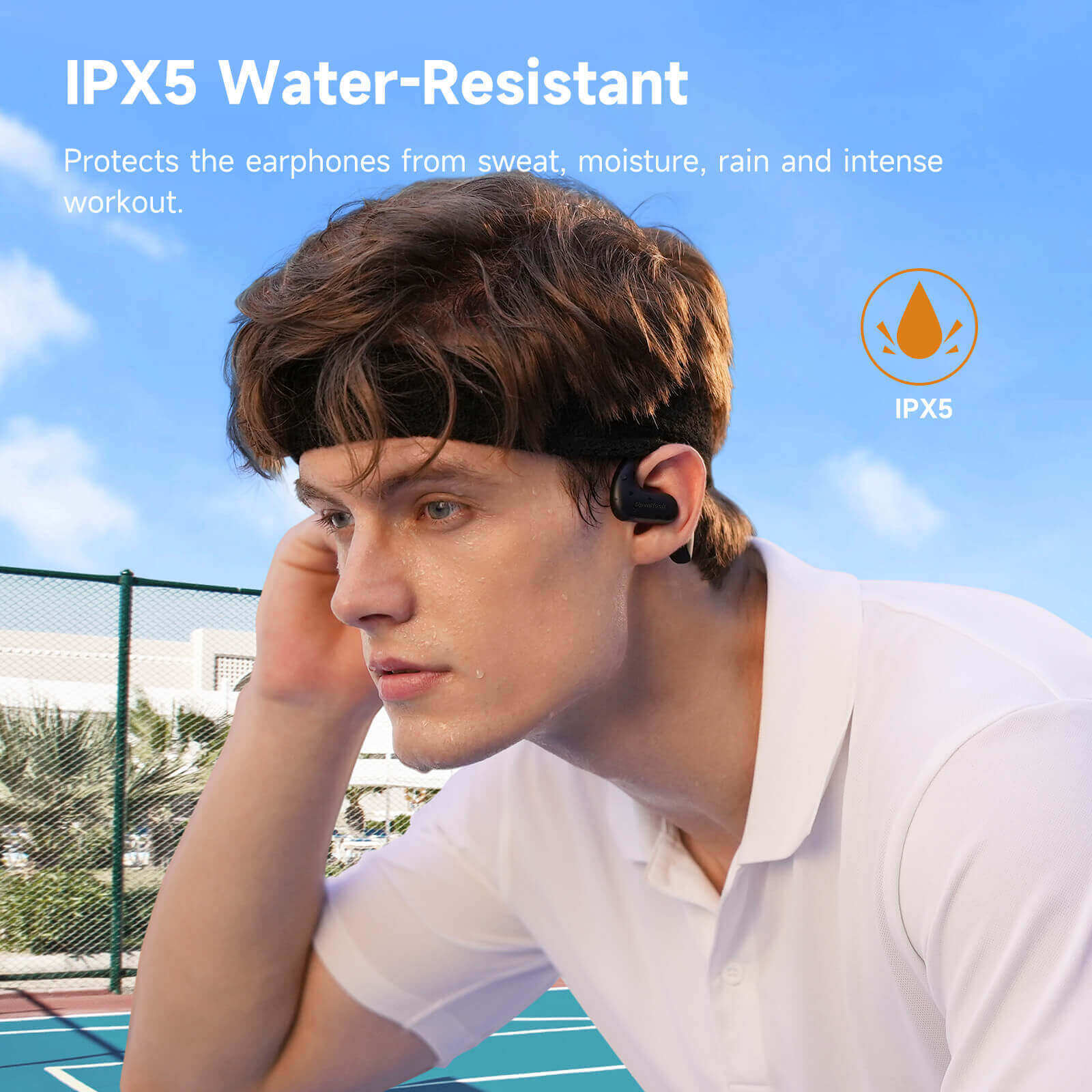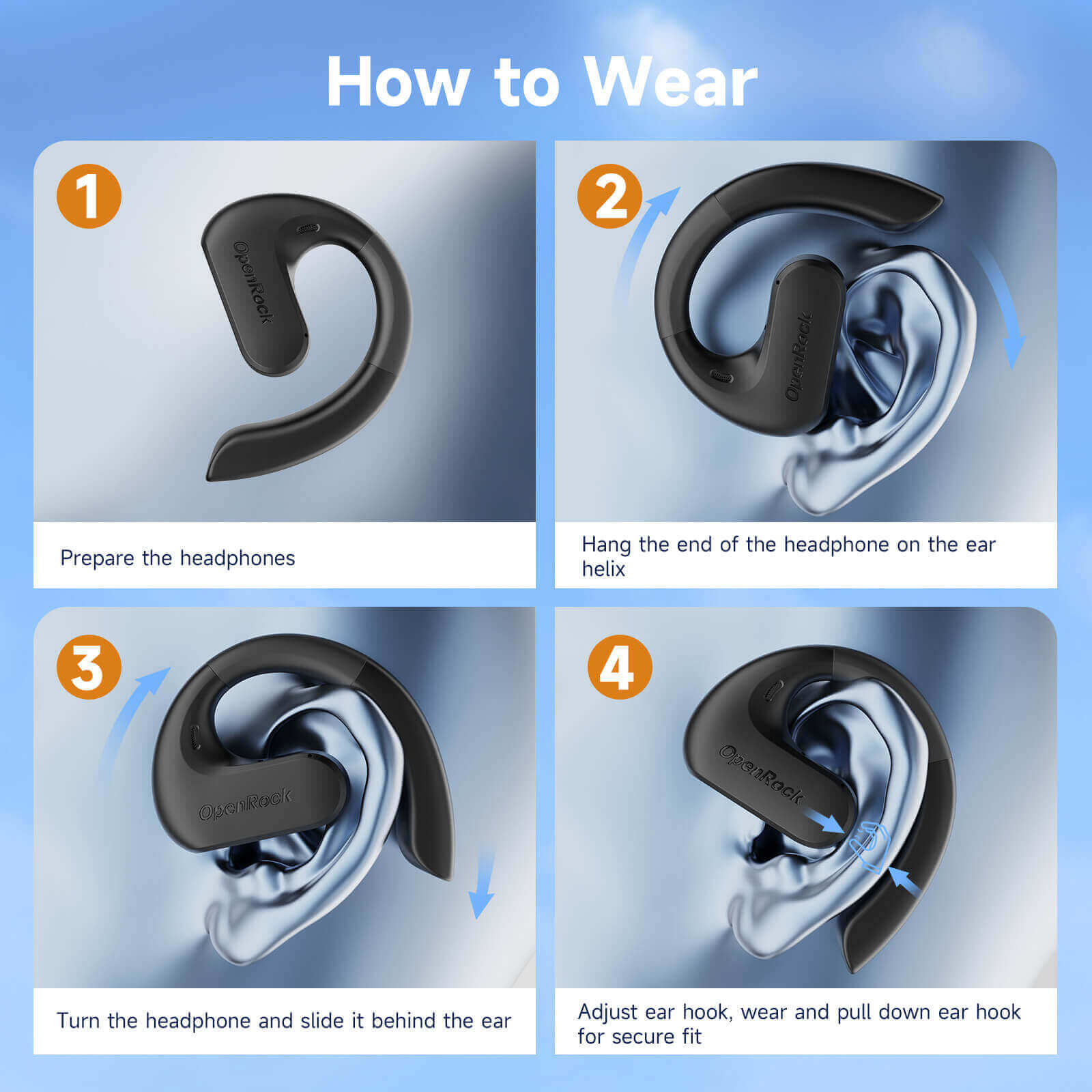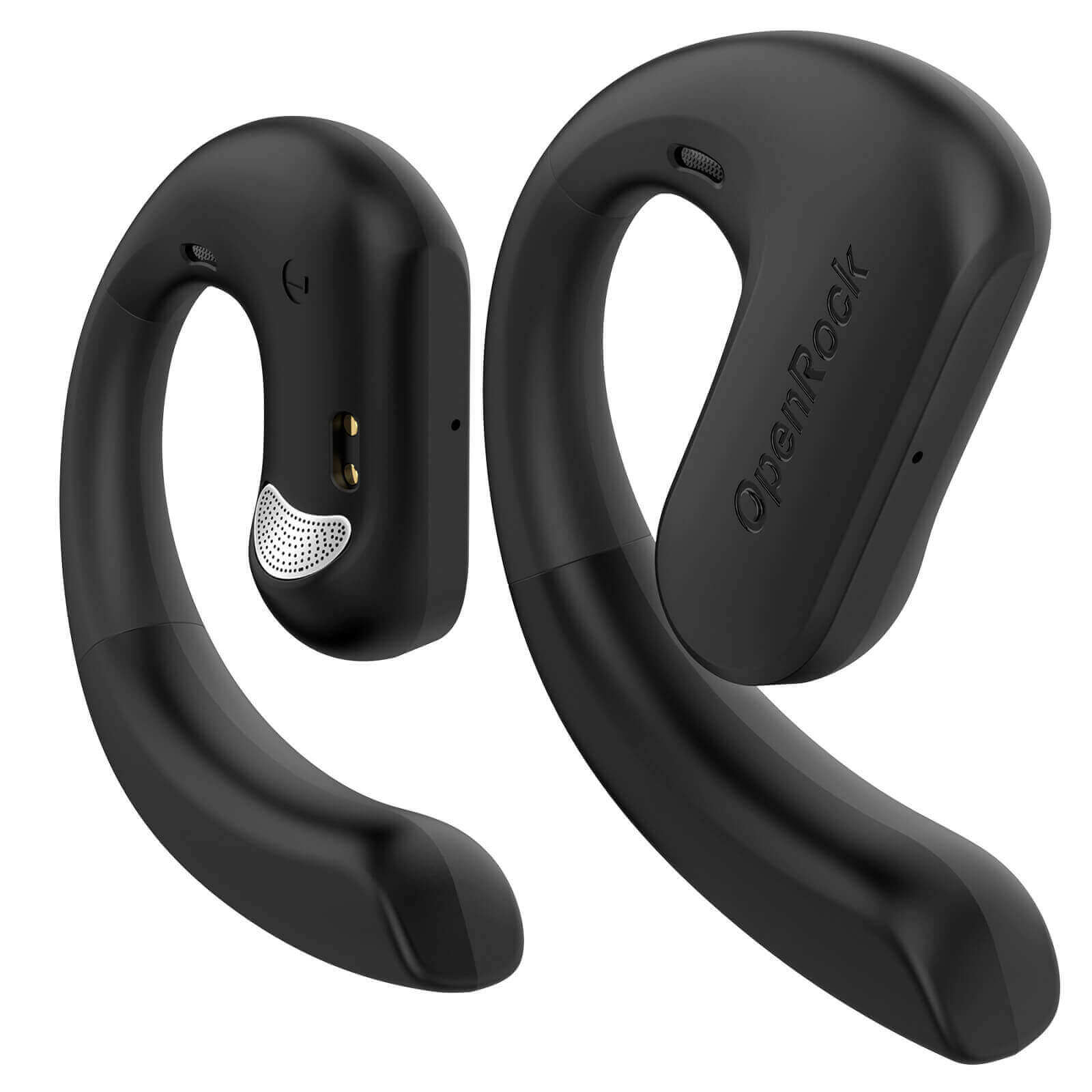 OpenRock S Open-Ear Air Conduction Sport Earbuds
Shipping calculated at checkout
Customized and Secure Fit
Professional Sound Effects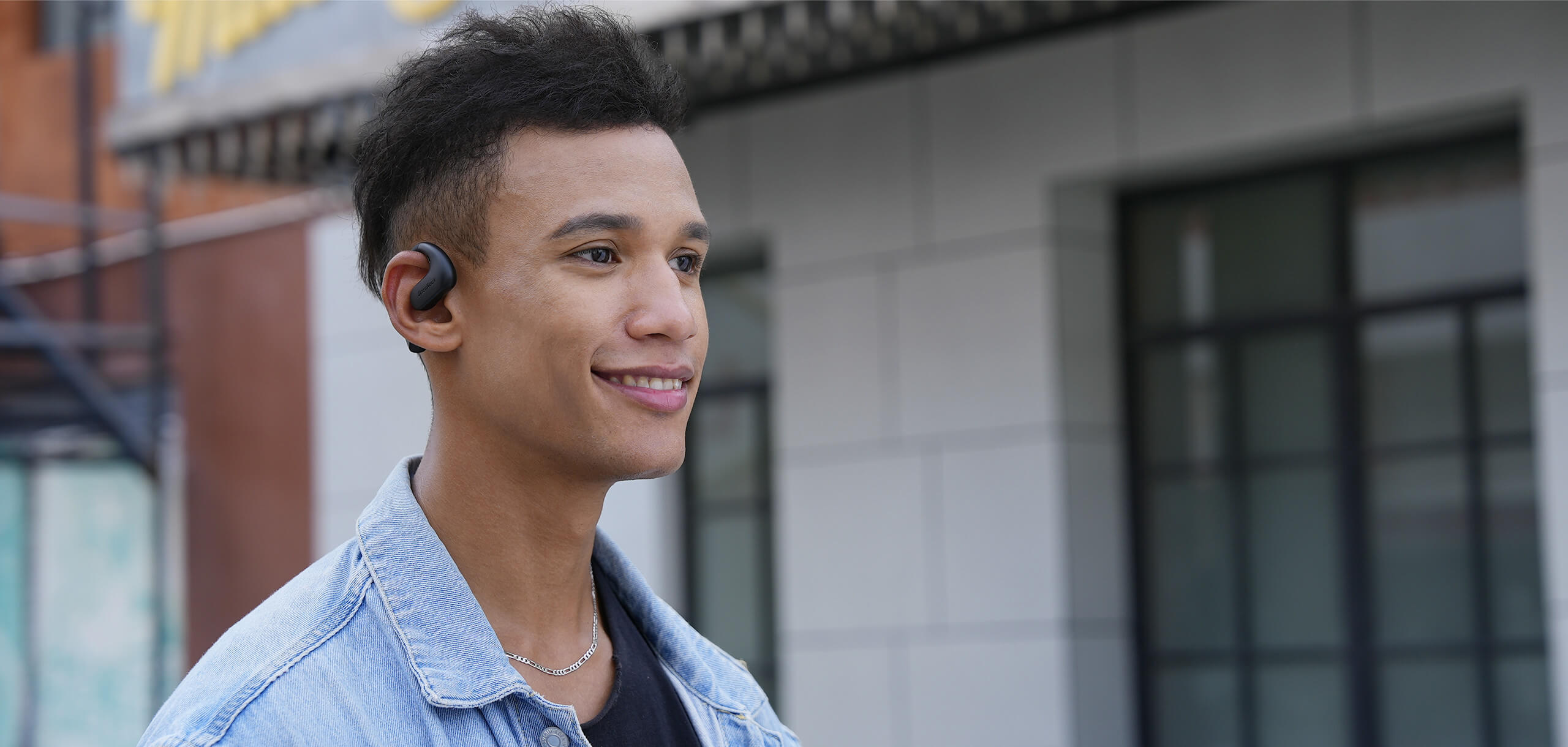 Powered by TubeBass™ technology, OpenRock S comes with 16.2mm dynamic driver and dynamic audio algorithm. The sound waves are concentrated and transmitted to the ear canal, offering abundant bass energy like never before.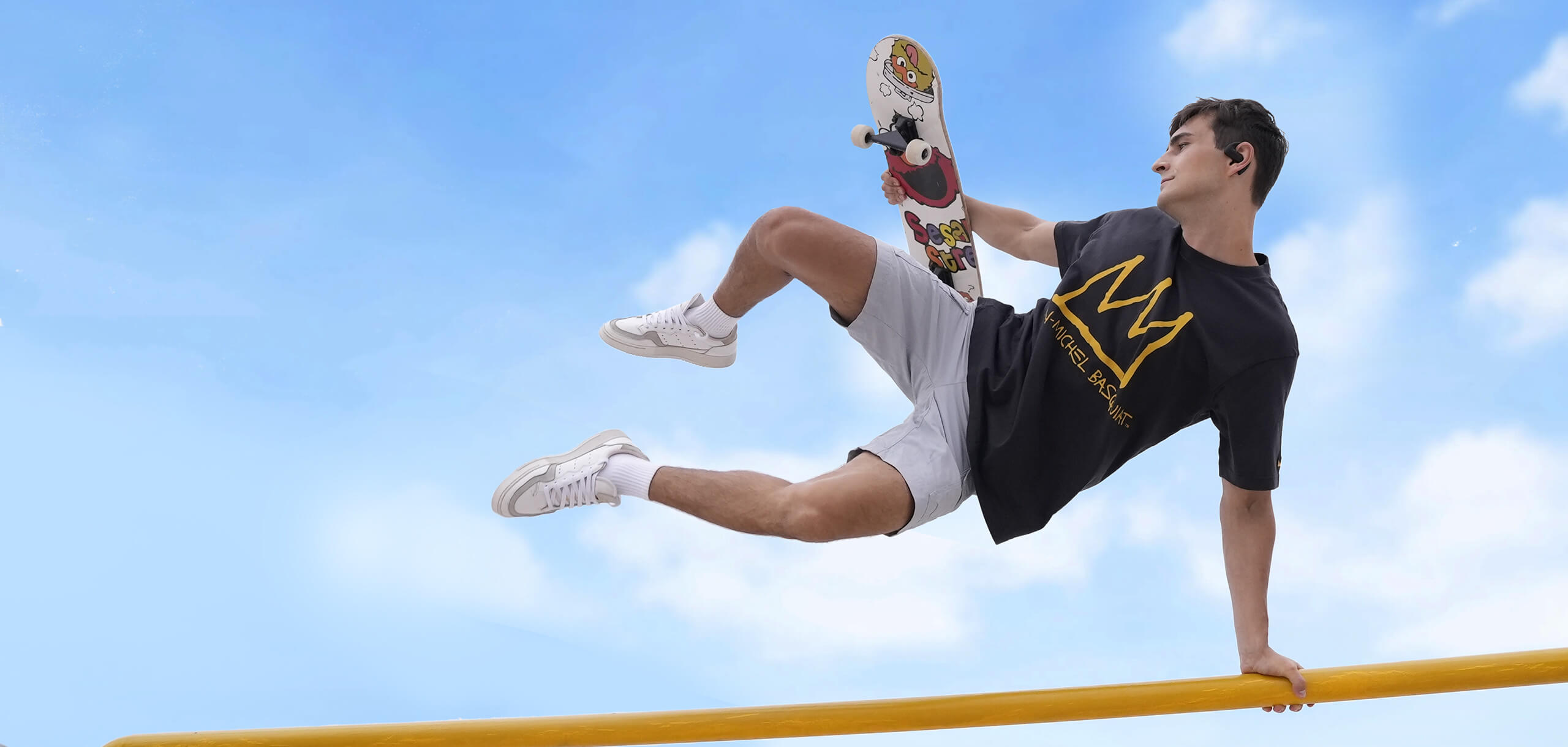 OpenRock S's silicone adjustable ear hook is designed to fit different ear shapes. It can be adjusted and stay in position after you find your fit, ensuring a secure and comfortable fit even during intense workouts.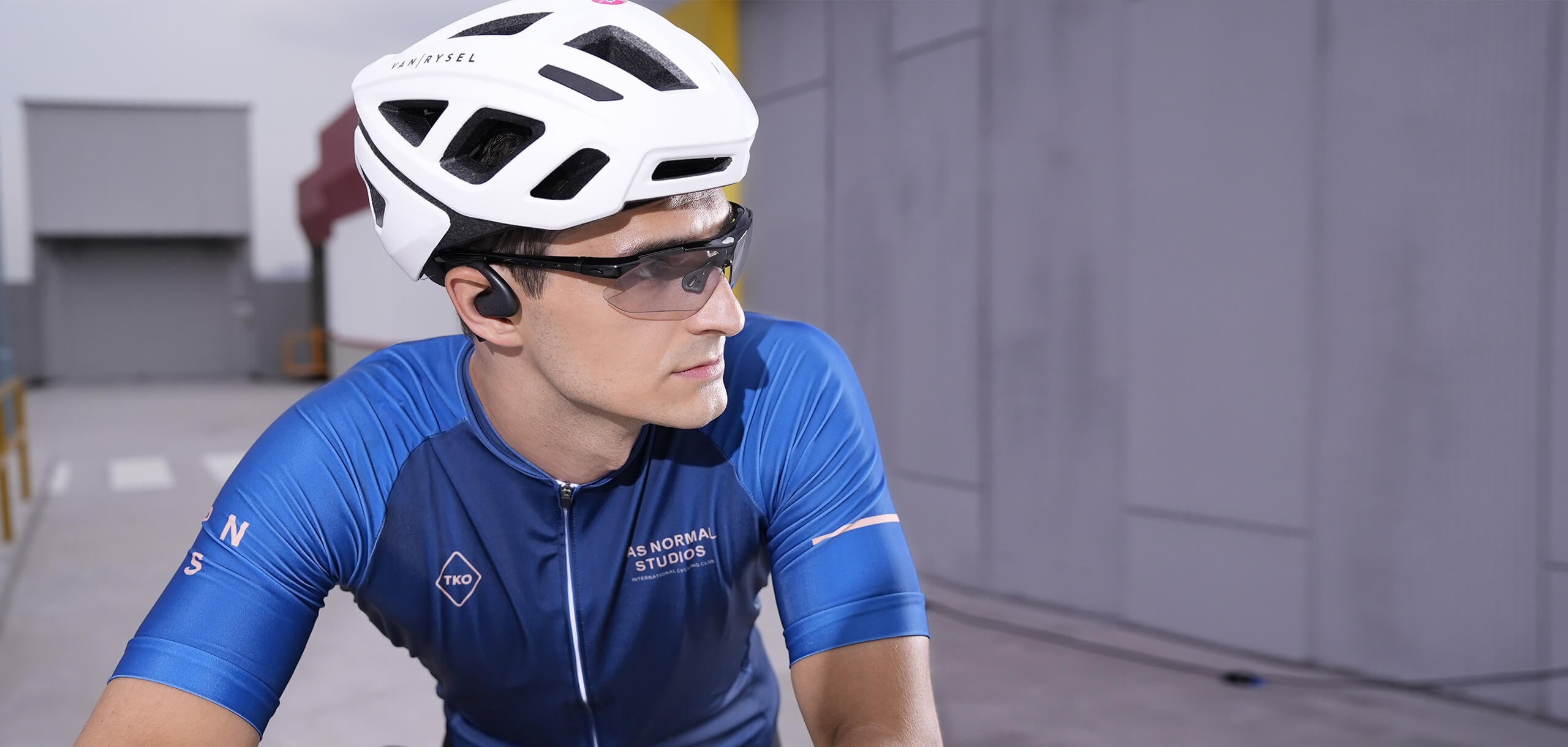 According to sports psychology, OpenRock S can specifically optimize the listening state based on your workout state, providing professional sound effects for different sporting scenario.
*Rock Mode for fast-paced sports and Relax Mode for low-intensity sports.
AI 4-Mic Noise Cancellation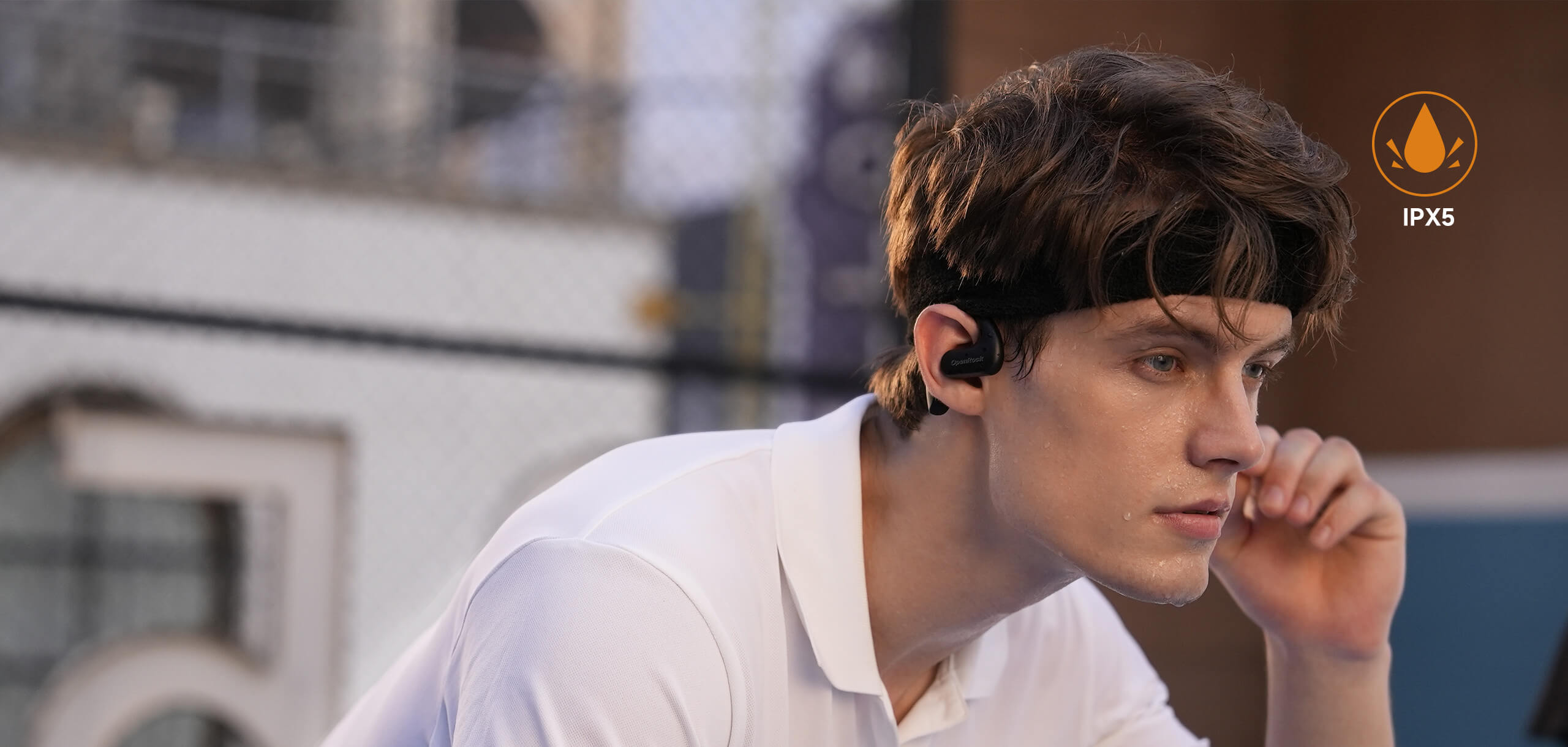 Don't let sweat slow down your pace.
With an IPX5 waterproof rating and resistance to sweat, dust, and moisture. OpenRock S is your perfect workout companion.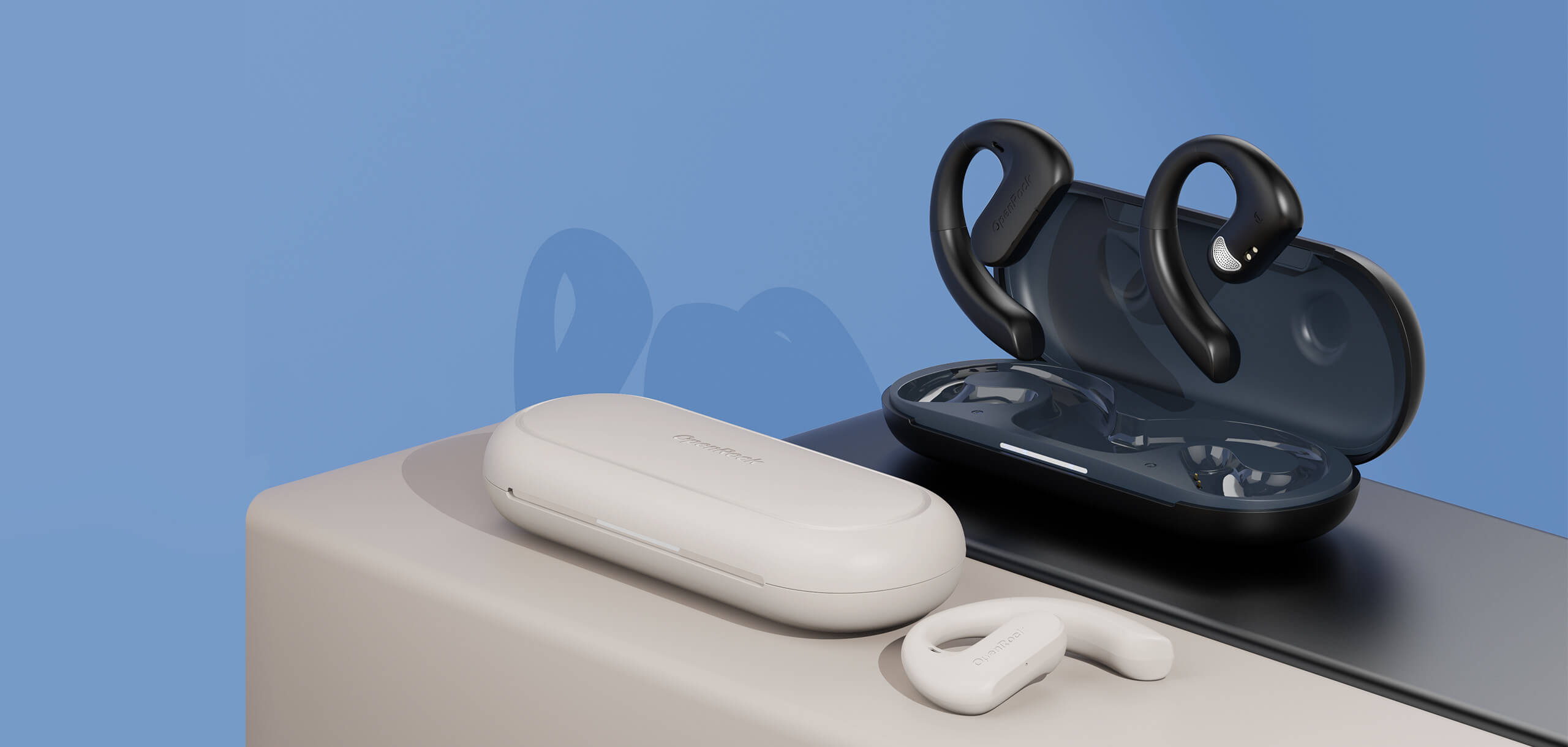 This battery life lasts forever. OpenRock S offers 19 hours of playback time per charge and a total of 60 hours with the charging case. 5 minutes of charging for 1 hour of use.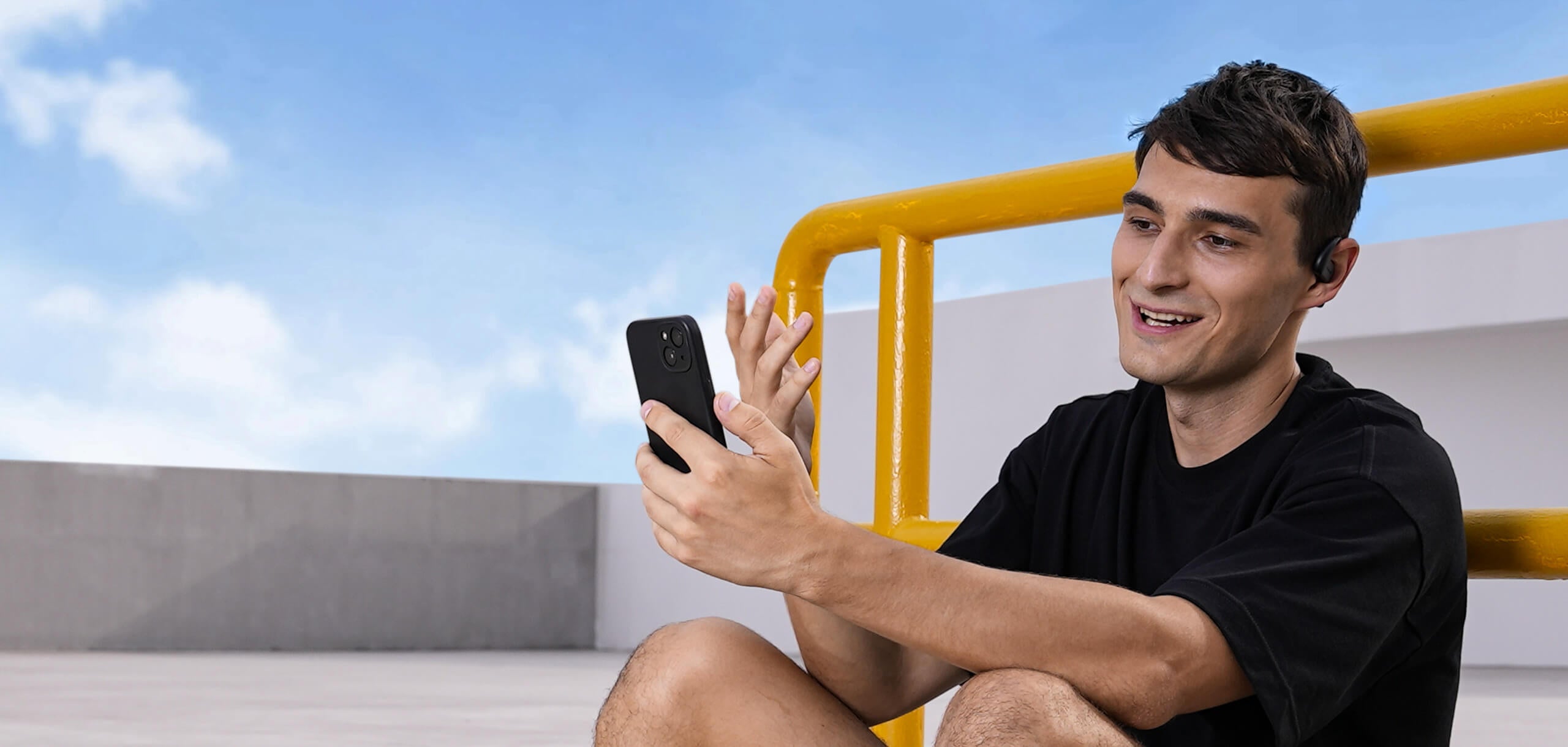 Four high-quality microphones are arranged using beam-forming technology to assist in AI call noise cancellation algorithms, which greatly eliminates environmental noise. Even if the surrounding wind is strong, the other party can still hear your voice clearly.
Adjustable Silicone Ear Hook
Get a customized fit with the adjustable silicone ear hooks on the OpenRock Pro headphones, ensuring a comfortable and secure fit for all-day wear.
Bluetooth 5.3
The new generation of upgraded Bluetooth ensures more efficient and faster transmission.
Touch Control
Easy control of music playback and incoming calls.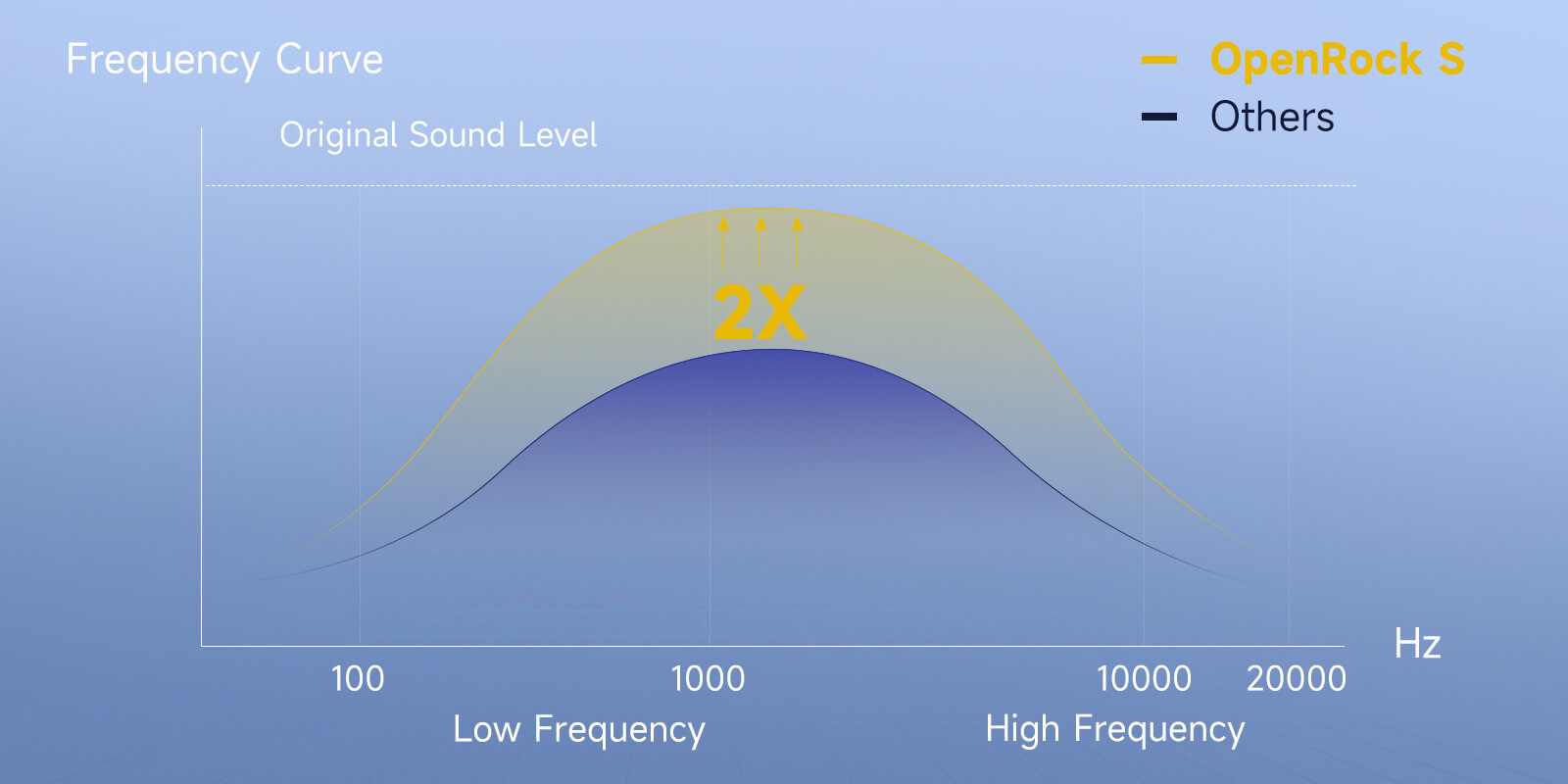 OpenRock TubeBass™ Technology
The TubeBass™ bass enhancement technology can increase the low-frequency resonance of the sound to enhance bass and the rhythm of music, thus invigorating your movement pace. It makes low frequencies more solid, deeper, and enveloped, allowing pianissimo details and vocals to be bright and clear.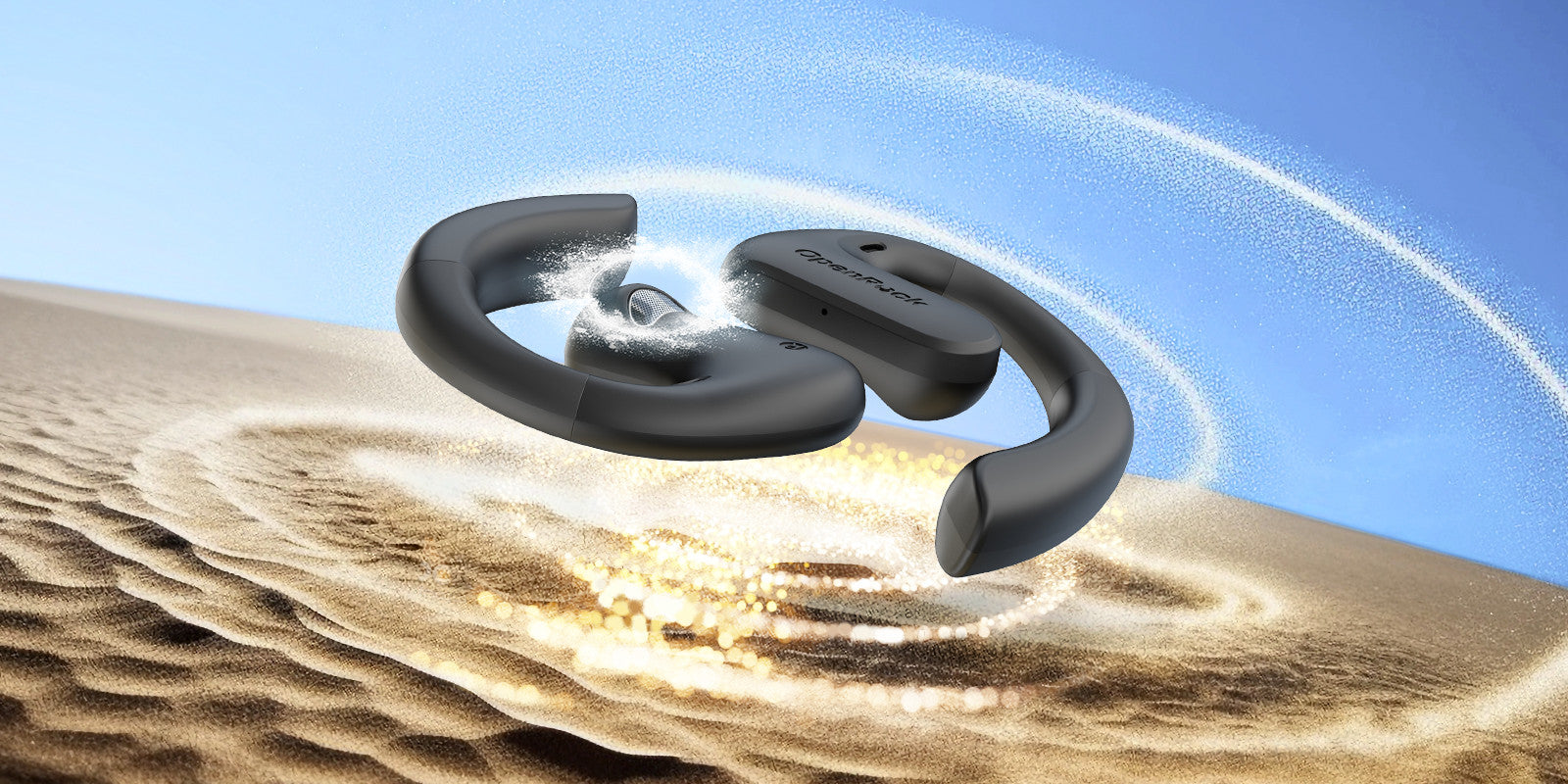 Superior Sound with Abundant Bass
OpenRock Pro each headphone with dual 16.2mm dynamic drivers (3 times bigger than other earbuds), has redefined the sound of air-conduction headphones with a distortion rate of less than 1% and sound quality performance that is transparent and mellow, outperforming all previous air-conduction headphones.
Specifications
Wearing method
Pairing
Operation
Unique Advantagess
•Driver size: 16.2 mm
•Frequency response range: 20 Hz - 20 kHz
•Microphone: Single side 2×MEMS
•Bluetooth version: 5.3
•Bluetooth connection distance: 10 m
•Battery life:
19 hours (earphones)
60 hours (including charging case)
•Audio decoding: AAC, SBC
•Rated input: 5 V 450 mA
•Full charge duration: 1.5 hours
1 hour playback after charging for 5 minutes
•Weight:
12 g (single earbud)
132 g (complete set)
•Waterproof grade: IPX5

Yes, OpenRock S's silicone adjustable ear hook can be adjusted to fit different ear shapes. Most importantly, it will remain the way after you find your fit. However, small ears may not ensure a secure fit during vigorous exercise, potentially causing them to fall off.
Yes, the earphones are suitable for people who wear glasses and do not put any pressure on the eye frame.
We've tested them with eyeglass wearers who have confirmed they're the best earbuds out there. The ergonomic design and soft ear tubes ensure that you can wear them for a long time without any discomfort.
1. Open the charging case, take out the earphones and remove the charging protective film.
2. Place the earphones back into the charging case and close the lid.
3. Wait 10 seconds, then open the charging case lid, the earphones will automatically turn on.
4. The LED indicator will flash white to signify pairing mode.
5. On your device, select "OpenRock S" from the list of available Bluetooth devices.
6. After pairing successfully, the white indicator of the earphones will remain ON for 1 second.
7. Take out the earphones for use.

1. Place the earphones inside the charging case and keep the case open.
2. Press and hold the button on the charging case for 5 seconds.
3. The indicator light on the charging case will flicker three times.
4. Choose "OpenRock S" from the Bluetooth list on the device to be paired.
5. After pairing successfully, the white indicator of the earphones will remain ON for 1 second.
6. Take out the earphones to use.

Our earbuds do not support an app. However, you can adjust the audio quality mode by accessing the EQ settings in your music playback app. Simply navigate to "Music" or "Settings > Music" to access the EQ option and customize your sound experience.
If the right side has no sound, please ensure that your phone is connected to the earphones and check if the earphone light is flashing rapidly. If it is, double-click the right earphone button. Repeat the same process for the left side.
These headphones don't cover your ears or go into your ear canals, so you can still hear your surroundings while enjoying music. They're great for runners, workout enthusiasts, and anyone who wants to stay connected to the world while listening to music.
1. Provides better sound with bass through TubeBass Enhancement Technology
2. Minimizes sound spillage with upgraded directional air conduction technology, better than bone conduction
2. Reduces skull bone fatigue or pain